Why Summer Camp Can Be a Good Idea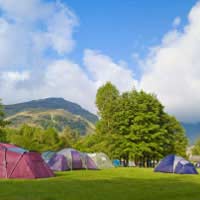 Most of us remember summer camp from our childhoods: sleeping in a cold cabin or tent, eating nasty food, being forced to swim in a freezing lake. We also remember making friends for life, the warmth of a late-night campfire and the thrill of doing things we had never done before.
Summer camp is a great way for children to learn about themselves and others. And with the enormous variety of camps on offer today, there is literally a camp out there to suit any child. Why not see if your son or daughter could benefit from attending camp?
Types of Camps
Summer camps are a way for children to learn during the summer months in a supervised programme that encourages them to both excel and enjoy themselves. They will also engage in a variety of different activities and make new friends, learn how to be more independent and try new things.
As a variety of summer camps are on offer, talk with your child in-depth to see what interests them most. Some children prefer a sleep-away camp for one or two weeks, others will want to attend day camp. Some concentrate on one specific interest or activity, such as music or drama. Others will have several different interests, offering something for everyone.
Types of camps which are available include:
Action Camps. Many different activities are on offer, including kayaking, swimming, bowling, archery, multi-sports etc.
Activity Camps. Offer a variety of different activities to suit your child, ranging from arts and crafts to day trips to painting to archery.
Sports Camps. These usually concentrate on a specific sport, such as football or swimming.
Music Camps. Most children enrol with a specific instrument in mind.
Drama Camps. Budding actors and actresses will learn a lot from this.
Arts and Crafts Camps. Artsy kids will love getting stuck in.
Science Camps. For the brainy child who loves nothing better than making experiments...
Benefits of Summer Camp
Attending summer camp is much more than just learning a new skill or having fun. The vast majority of children will also gain long-lasting benefits that will stick with them for life. Many kids come back to the same camp year after year, making the experience an important building block of their childhood.
Benefits of summer camp:
They encourage self-respect, and children learn to respect others.
They teach tolerance of different children, different cultures, different lifestyles.
Children are encouraged to be themselves.
Self-esteem is enhanced, as is independence.
Healthy lifestyles are encouraged, and health and well-being are improved.
Camps develop creativity in children, and encourage them to try new things.
Summer camp is one topic which most children and parents agree on wholeheartedly. Whether your child chooses a residential or day camp, he or she will benefit greatly from the experience and no doubt beg you to return the following year.
Day camps start from age three, while residential camps start from age nine and above, sometimes younger. Look around to find a camp that will suit your child best, whether it be a nature, music, science or drama camp. They'll love the experience – and you'll get a break this summer as well!
You might also like...