Teenagers' First Summer Jobs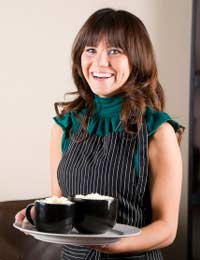 Most of us remember our very first summer job with a mixture of nostalgia and regret. If we're lucky, it brings back memories of learning new things, adults who supervised and looked after us, and making enough money to buy something fantastic. If we're unlucky, memories consist of demeaning work, incredibly paltry salaries and mean bosses who bullied us and made us feel small.
Whatever your memories, nobody can dispute that a first summer job is a rite of passage for a teenager, and a worthwhile experience whether it be a good one or a bad one. So how about helping your teen find a job over the summer months, hopefully one that they'll look back on positively?
Working Restrictions
The government stipulates that during school holidays 13 – 14 year olds can work a maximum of 25 hours weekly, with some restrictions. Teens aged 15 – 16 may work a maximum of 35, with some restrictions. This does not cover volunteer work.
Remember, employers have responsibilities to teenagers as well. The minimum wage for young people less than 19 and older than the school leaving age is £3.53 an hour. Workers aged 18 – 21 are entitled to £4.77 an hour.
Finding a Job
Before your teen thinks of getting their first job, think of what they want to do. Do they want to simply waitress a few afternoons a week in order to earn some extra cash? Are they looking to try their luck on a building site, to see if they could turn it into a career?
Take a bit of time to explore various options, and remember that a summer job will help them discover what it is they love to do – and what they don't. Once you have some leads to follow, it's time to think of the CV – and the interview.
Writing a First CV
Having a CV shows potential employers that your teen is taking the whole job search process seriously. Explain that it works much like a business card, as it allows them to easily find their contact details and to know more about them at a swift glance.
Teenagers shouldn't have CVs that are more than a page long, and nobody expects them to have much experience. Put down the schools they have attended, any awards they may have received, and languages spoken. Include any extra-curricular or volunteer activities as well – anything that will make them stand out from the crowd.
Having the First Interview
Interviews are important as first impressions count. Be clean and well-groomed, and look nice. While teens usually don't need to invest in a suit, wear simple attire that makes them look presentable to a variety of people. Use Gran as a barometer: if she would like the outfit, it'll probably do.
Teenagers should try to appear confident but not overly-confident or cocky, and always stand up straight and refrain from slouching. Most importantly, they should be themselves. Prepare your teen that they may receive several negative answers; they should not take them too personally and carry on looking elsewhere.
Top Tips
Look online to see what's available. Think about how your teenager will get to the job and whether it's important that it is local to you or not.
Ask around. Word-of-mouth is often the best way to discover what is out there. Talk to friends, teacher, parents, colleagues of parents. You never know who might need some help!
Encourage them to start their own business. Some kids prefer to do things on their own. Babysitting, mowing lawns, cleaning houses, washing cars or even starting an Internet business could be the trick to success.
Voluntary work is also an option. While the money is non-existent, often the jobs are a lot more fun. Volunteers are needed in hospitals, zoos, schools – just about everywhere! Often a teen will get lunch and transport money in exchange for working.
Try a summer camp abroad. English-speaking teens are needed everywhere, and there are lots of programmes in the US that take kids from the UK.
Your teenager's first summer job will be an experience he or she will never forget. Even if the money aspect is minimal, they will learn about showing up on time, interacting with a variety of different people, sharpening their communication and presentation skills, and even about potential chosen careers.
You might also like...