Volunteer During the Summer Months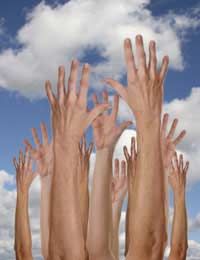 Volunteering can be a fantastic summer activity for teens. It's fun, it's interesting, and it teaches them about life. It also helps other people, benefits the community on the whole and looks great on their CV. What more could you ask for (except that they get a full-time paid job, of course)?
Ways to Volunteer
Volunteer experiences are often the first introduction a teenager will have to the world of work, so it's important they choose something they really want to do. Help them to narrow down their interests to find a volunteer position they will enjoy.
If they love the great outdoors, working outside is a good idea. If they are fond of culture, helping out a museum or non-profit theatre would be better. Teens who are people-oriented would be better off working with the public, while those considering a teaching career might want to volunteer with young or disabled children.
Here are just a few of the volunteer options in which your teenager could be involved:
Volunteering once weekly at a library
Working with small children on a holiday playscheme
Offering to serve food at a homeless shelter
Fundraising for a favourite animal charity
Toiling away on a conservation project
Visiting the elderly at an old people's home
Working abroad, anywhere from a week to several weeks or more
Helping install new attractions at a park
Benefits of Volunteering
Volunteering can open up a whole new world, and will have a meaningful impact not only on the community at large but on your teenager as well. Among the possible benefits, your teen's participation in volunteer work will:
Help to advance a worthy cause your teenager believes in
Contribute positively to the community by helping others
Encourage them to learn new skills
Combat boredom
Promote gaining a new perspective on life
How to Volunteer
If your teenager is interested in volunteering, the world's their oyster. A variety of organisations exist to help young people get involved. Along with more obvious groups such as churches, schools, youth clubs and scouting groups, your teen might also want to investigate places on their own in which they might be interested, such as museums, animal charities, hospitals etc
Other organisations that can be of help include Worldwide Volunteering, which helps young people find volunteer positions in the UK and abroad, CSV or Community Service Volunteers and the VSO, or Voluntary Service Overseas
The Duke of Edinburgh's Award Scheme
Some teens will choose to volunteer as part of the Duke of Edinburgh's Award scheme. Open to young people aged 14 to 24, it involves doing work in four main sections, one of which is volunteering. Once a teen has found a volunteering project, it will need to be approved by the programme.
Why have your teenager spend the summer sitting around doing nothing, when they can volunteer and really make a difference in someone's life? From visiting elderly people in an old people's home to helping fundraise for an animal charity, volunteers make an important contribution to the community – and help themselves at the same time. For teens, it can also open a lot of future doors.
You might also like...