Intensive Holiday Sports Courses: Pro's and Con's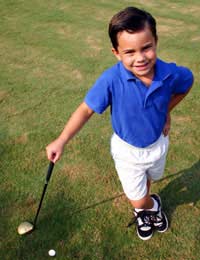 Whether your child enrols in an intensive swimming, football or gymnastics class, there are bound to be both advantages and disadvantages. Some say that school-age children should spend the summer relaxing and playing in an unstructured environment, others say there's no better time to reinforce what they have previously learned, or pick up new skills. Who is right?
What is an Intensive Course?
Intensive courses exist for children to take advantage of the extra hours they have outside of term time. Your child may have a half-hour swimming lesson per week during the academic year, but if he or she enrolls in an intensive summer swimming course, they could learn for three hours a day.
Parents who choose to enrol their children in intensive courses do so for a variety of reasons. For starters, intensive lessons can be fun, they give a child something to do that's more educational than playing video games, and they are a way of getting childcare.
But as children today attend school full-time during the rest of the year, and often are so over-scheduled they don't have any free time to simply do nothing, are intensive summer courses - even ones that concentrate on sporting rather than academic activities - really a good idea?
Pro's
Here are some of the advantages of intensive holiday sports courses:
They will break up the day with a hopefully fun and interesting activity.
Often children will get more one-on-one attention than they will during term time.
Children can retain knowledge and skills better when they learn at one go, rather than spacing out hours week after week.
Courses can encourage children who have already achieved a certain ability level to quickly perfect their skills even more.
They motivate children with less ability to learn quickly.
They help children who are often overlooked in school team sports to improve their potential.
Children get exercise in the summer rather than just sitting around.
You can carry on working and the school holiday will be less disruptive than it could be.
Cons
Below find some of the disadvantages of holiday intensive sports courses:
Children might get tired or fed up with a sport when it's too full on.
Kids might rebel if they want to just chill out and feel they are being forced to perform yet again.
Some kids might feel they are enrolling to fulfil their parents' hopes and dreams, not their own.
Courses can be expensive and it may be a better option to stretch out the fun over an entire term than during just one week.
Intensive scheduling might interfere with other family activities, such as holidays.
You might feel you aren't spending enough time with your children in the summer.
Enrolling your child in any type of summer learning is an intensely personal decision. Some kids thrive on having structured activities in which to partake, others benefit far more from using their free time to follow their own independent pursuits.
Take the cue from your children, and let them guide you. The key is not to be too pushy, but to let your kids decide for themselves what they want to do. Of course you can help steer them in the right direction, but if you push them too hard it may backfire on you!
You might also like...