About Our Site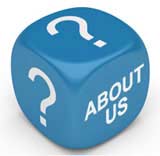 SummerActivitiesForKids was formed to offer a unique reference point on great ideas to keep your children busy and happy all summer.
Many parents dread the summer months. School is out seemingly forever and lots of children have nothing planned, so it seems all they do is watch telly, play computer games, bicker and moan.
But it doesn't have to be that way...
SummerActivitiesForKids was created to give parents loads of brilliant suggestions and ideas to keep the kids busy all summer long, regardless of your budget or the age of your children.
Our site is packed full of activities for children from tots to teens, with things to do both indoors and out. Whether your child is sporty, artistic, musical or just gets easily bored, you are sure to find a suitable activity here.
We founded SummerActivitiesForKids as we were concerned that there was no single site that could cater for kids of all ages, with original, innovative activities that would be creative and fun for both parent and child alike.
Our site is written by parents themselves, who are experts in keeping their own children entertained and who know how difficult it can be to keep up a busy plate full of activities all summer long.
If you have any suggestions on how you keep your own children busy in the summer, drop us a line. We'd love to hear from you - and may even include your suggestions on the site in future!

Related Articles in the 'Site Information' Category...