Find Suitable Theatre Productions for Children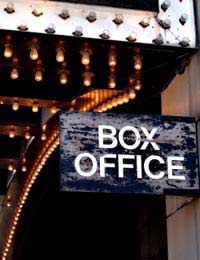 All children love the excitement of going to the theatre. Whether you buy tickets for a play, musical or puppetry performance, helping your child to become aware of the magic of live theatre at an early age can result in a lifelong love affair with the arts. But how do you choose a production they'll like?
Starting the Search
You know your children's likes and dislikes, so start the search based on that. A girly girl might not appreciate a Thomas the Tank Engine summer spectacular, while a tomboy might. Find out what types of shows they would like to see, and start based on that.
Next, keep your child's attention span in mind. If you know your little one cannot sit longer than half an hour, don't take him or her to see a two-hour performance. Conversely, if your four-year-old has the attention span of an ox, they may be appreciate something for a slightly more mature audience.
Finally, see what is available. Checking the theatres in your area is the best idea, finding out what their schedules are and what upcoming productions are listed. If you are unclear of the suitable age range, just ask. Asking other parents for recommendations is also a good idea.
Finding the Perfect Performance
There are several methods you can use to entice your children to become avid theatre-goers:
If your child has a favourite book or toy, there may be a special play based on that. They will love recognising their special characters, and relate well to the storyline.
Find out if the performance has children acting in it, or if it is just made for kids. Sometimes children like seeing child actors – and it may spur them on to try acting themselves!
If your child is a bit sensitive, stay away from productions that can have flashing lights, loud noises or scary scenes. If you think there will be only a few scary parts, prepare your delicate flower in advance and explain that the theatre isn't real life, it's acting.
Some kids take part in special activities such as African drumming, modern dance or ballet. A performance where professionals perform their favourite activities might be enjoyable for them – and also spur them to continue.
Top Tips for Theatre Behaviour
Getting the right ticket is part of the battle won. But how can you make sure your little devils act like cherubs once they're there?
Tell them that unlike watching a film, this is a live performance – and that the actors and actresses will become greatly stressed if spectators talk or interrupt while watching.
Explain that a theatre is not a cinema – no eating or drinking allowed.
Encourage them to use the loo beforehand, and if you have to leave during the performance, do it quietly.
Allow them to take part when appropriate, such as during a panto. And motivate them to keep quiet when they should!
All children love pretend play, and as parents we strive to do everything we can to encourage an active use of their imaginations. So attending the theatre is simply a natural step from that, something that transports kids to another time and place and takes them into another world.
When the performance is over, discuss with your child what they liked and disliked, and what they feel could have been better. Hopefully, this will be of help to you in choosing the next performance for them to watch, and will help them to understand the experience better. After all, finding the perfect production can be child's play!
You might also like...